HI GUYS!!Name:
Tommeh (Tommeh in game too)
Age:
I'm 15 years old
Timezone:
I'm from the land down under( GMT+10:00)
applying for:
GM.
Little About me:
Well I began playing MS private servers in 07 back when .v55 was still prominent. Since then I've been GM on a large variety of sites (alot of them have slipped my mind

) I've learned a lot about the inner workings of a good server and I have plenty of experience in dealing with Hackers and rule breakers. I've Developed many friends and have learned a lot. I Really hope to apply these things I've Learned to this server so I can help the community and the entire server in general.
Thanks for reading

Last edited by Tommeh on Tue May 11, 2010 12:18 am; edited 4 times in total (Reason for editing : There you go guys i hope you like this better)
Persuade wrote:Note: Ricky and I have agreed to cooperate. Applications must be approved by both of us before they are accepted. Due to some bad feedback, I have decided to change the application format.

Name:

Age:

Sex:

Timezone:

Position: Available- GameMaster/ Forum Moderator/ Coder/GFX

Note:Only GM and Coder applications that are accpeted will gaurantee an in-game GM spot. GFX and Moderators are only Forum wise, but they will have a better chance at being GM.

Have those and the rest is yours to create. Put anything that you think we would like to know. Experience etc. Anything is fine. Be original, creative, and add some color. No one wants to read a boring applications (;] lol @ Jonny). You can be humorous but not immature. Keep in interesting. Long is not bad. Give me information about yourself.
This will help for your gm app
GameMaster





Posts

: 54


Join date

: 2010-04-28


Location

: Rhode Island



i followed the app just not EXACTLY, its good to have a little originality
Yea indeed, your app is confused.
Use the easy format.
And, they will choose ACTIVE and HELPFULL players. I never have seen you ingame?
And they wouldnt just accept you because you have been GM before.
______________________________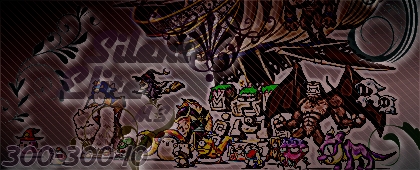 ~ Got pwned by Stan
Moderator





Posts

: 84


Join date

: 2010-05-04


Age

: 24


Location

: the Netherlands



fixed! hope you like this one better guys

and Stan, most of the time when I'm playing its during the night in USA & EUROPE so if youre from there chances are thats the case
Hmm, I live in Europe, gmt+1, and i keep playing till 1:00 AM, and wake up at 9:00 AM, so if you are only online exactly that 8 hours, it would be very special haha.

Btw; Nice, now its good=)
______________________________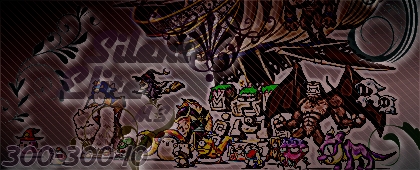 ~ Got pwned by Stan
Moderator





Posts

: 84


Join date

: 2010-05-04


Age

: 24


Location

: the Netherlands





Similar topics
---
Permissions in this forum:
You
cannot
reply to topics in this forum